Have you thought about what you'll study this fall?
We know it's hard to think about fall plans when you're still drinking iced coffee, but your fall Bible study (and pumpkin lattes) are just around the corner.
With all the studies to choose from, how do you decide which one is best for your small group?
No matter your preference for authors, topics, or styles, you'll find a study on this list that's just right for you and your group.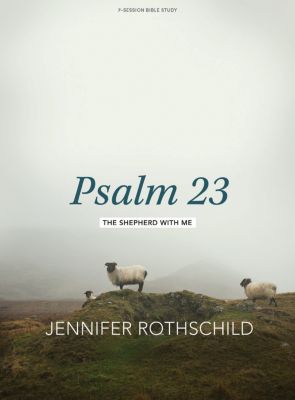 Psalm 23 by Jennifer Rothschild
Most women know Psalm 23 by heart, but there's so much more to this familiar passage! Studying it verse by verse can breathe new life into women who are weary and unsure of their next steps.

You'll love this 7-session study if you want to:
Explore the depths of God's compassionate care
Learn to view your vulnerability as a strength essential to relying on God
Banish fear as you learn to trust the Shepherd's goodness in every season of life
Read a sample session, and get the study here.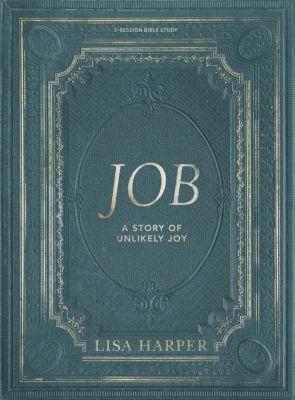 Job by Lisa Harper
Joy is the constant companion of the woman who trusts in the Lord. And while you can find it in friends, family, and circumstances, persistent joy will only ever overflow from your relationship with Jesus. But how do you choose joy despite your circumstances?
Over 7 sessions, study the account of Job if you want to:
Learn to trust in God's character
Let go of complacent Christianity
Pursue joy even in the midst of personal pain
Read a free sample, and pick up your copy here.
What Matters Most by Karen Ehman
The world has always been full of trials, disappointments, temptations, fractured friendships, and financial hardships. Yet Paul's letter to the Philippians claims we can discover contentment and joy in the midst of it all by prioritizing what matters most—Christ.
This 7-session study is for your group if you want to:
Learn to live in joy despite your circumstances
Banish anxiety by implementing biblical practices to rest in the peace of Christ
Develop gospel-centered tools to navigate relational conflict
Read a free sample, and find this study here.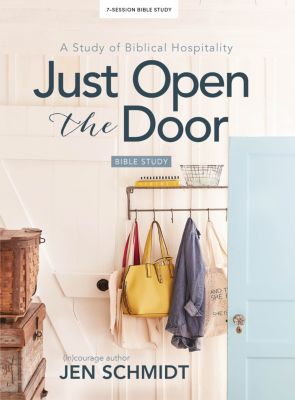 Just Open the Door by Jen Schmidt
Hospitality is one of the best ways to live out the two greatest commandments: loving God with all your heart and your neighbor as yourself. But often we get caught up in perfecting our homes and conversations before we open our doors.
Pick up this 7-session study if you want to:
Replace cultural expectations with biblical hospitality to create a legacy of invitation
Learn to view welcome as worship, and reflect Jesus through simple acts of service
Become a woman of influence through hidden hospitality
Read a free sample, and get your copy here.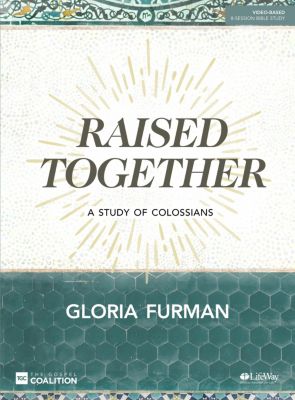 Raised Together by Gloria Furman
Paul's letter to the church at Colossae encourages believers to live out the reality of the doctrine of Christ—He is God, He is supreme, and He is sufficient. We have been buried with Him and raised to life with Him as new creations, knit together in love.
This 8-session study is for you if you want to:
Understand what Christians believe and how to mature in faith
Gain skills for reading and studying Colossians and the Bible as a whole
Learn who Christ is and who you are in Him
Read a free sample, and pick up a copy of this study here.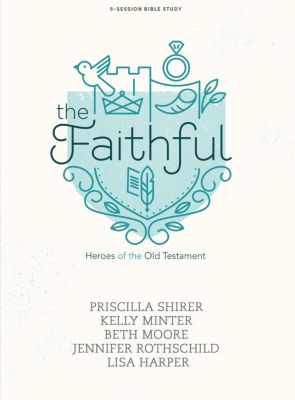 The Faithful by Beth Moore, Priscilla Shirer, Lisa Harper, Kelly Minter & Jennifer Rothschild (coming soon—September 4!)
Borrowing from best-selling studies by Beth Moore, Priscilla Shirer, Lisa Harper, Kelly Minter, and Jennifer Rothschild, this 5-session study explores crucial moments in the lives of five Old Testament figures—Esther, Gideon, Malachi, Nehemiah, and Hosea.
This study is for your group if you want to:
Preview full-length studies from best-selling LifeWay Women authors
Find encouragement to live a bold, faithful life in obedience to God
Dive deep into Old Testament character studies
Learn more about this upcoming study here.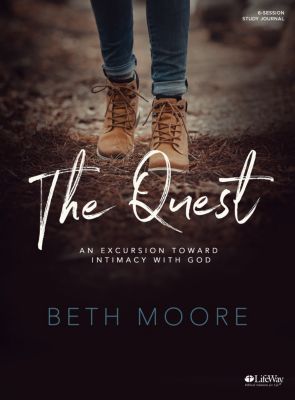 The Quest by Beth Moore
Curiosity is hardwired in humanity—we have this innate need to question and seek after what we don't know or understand.
This 6-session study is for you if you want to:
Deepen your intimacy with God as you ask, discuss, and ponder questions of faith
Understand that questions are inherent and essential to growth
Embrace the adventure of living for God
Read a free sample, and find a copy here.
Bonus: Join us for The Quest online Bible study, which just started on July 31, to preview the study for your group this fall! Just sign up here, pick up your Bible study journal, and join us each week for free video teaching.
What are you studying this fall?