You know how sometimes your kids get excited about something and it catches you off-guard a little bit? Like suddenly they CAN'T WAIT to go to the gas station or a two year-old toy becomes their favorite thing ever or driving a new route to school is a life-changing new adventure?
Well, that's pretty much what happened with my six year-old little boy and Beth Moore's book tour for So Long, Insecurity. He was way past excited about getting to meet "Miss Beth" in person yesterday in Birmingham. It makes total sense, of course – he's heard me mention her name and her Bible studies countless times over the last five or six years – but I was a little taken aback by how WAY PAST TICKLED he was about going to Costco with me and standing in line at the book signing.
You just never know what will delight those little people.
Before the Costco signing, though, Beth had a signing at another local bookstore. A couple of our blog friends were there, and they were sweet enough to share their pictures.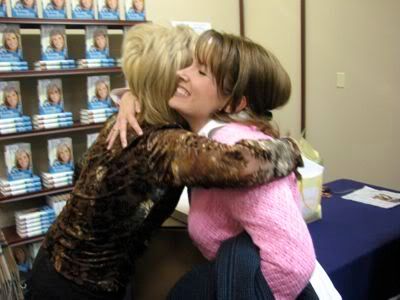 My little man and I went to Costco after I picked him up from school, and the line was a little bit long.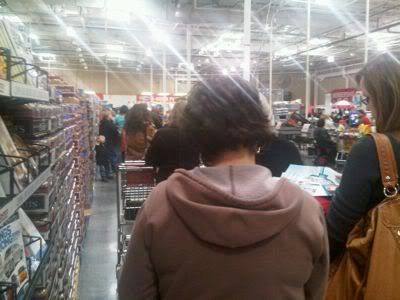 I have to say, though, that it moved pretty quickly, and before we knew it we had looped around to the other side of the store and could see the white book-signing "tent" in the distance.
Of course I forgot to take a single picture of Alex meeting Beth and showing her his missing bottom teeth, but it'll always be a sweet memory – as will hearing him say, "BYE, BETH MOORE!" when we were walking away from the table.
Once we got out of the crowd, I turned around and snapped this picture because I am the lamest photographer in all of lamedom.


All I know to do is apologize for my lack of photography skills. But at least you can see the back of Beth's hair, and that is always a blessing.
If any of y'all are going to one of the signings in Nashville and have pictures to share (there's no doubt that yours will be way better than mine), please let us know!