So I meant to post pictures from Living Proof Live in San Antonio as soon as I got home, but I accidentally left my camera at the Siesta Fiesta pajama party Saturday night, and oddly enough it is somewhat difficult to upload your pictures when you live in Alabama and your camera went home with a bloggy friend who lives in a different state (thanks, Kim, for finding it and sending it to me!).
There's no doubt that the weekend's teaching and worship were huge blessings for everyone there. And on top of that, there was a whole bunch of other great stuff.
Like sweet friends: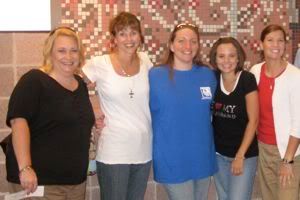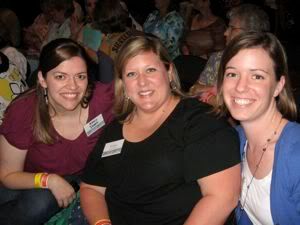 And a Q&A time with Beth, her daughters Amanda and Melissa, and the women who read The LPM Blog: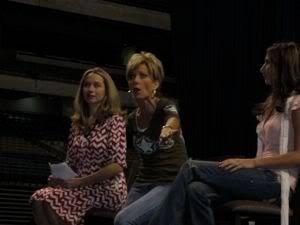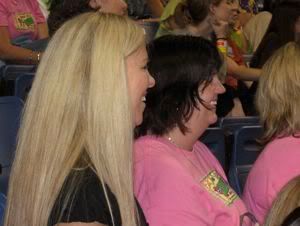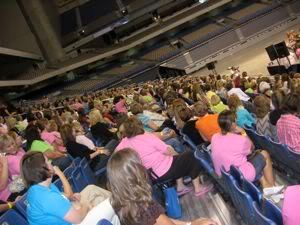 And last but not least – cute shoes: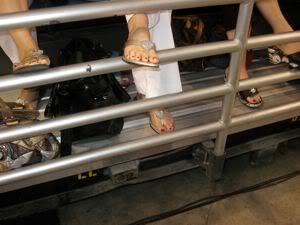 So basically, you know, it was perfection.
Hope we get to see some of you in Las Vegas at Deeper Still this weekend – Melanie and I will be blogging as much as we can, so check in here and at the Deeper Still blog if you get a chance.
Love y'all!