Brad Lomenick talks with Ed Stetzer about the young leadership movement and conference series, called Catalyst, as well as his latest book, The Catalyst Leader, on this episode of The Exchange.
Related Resources: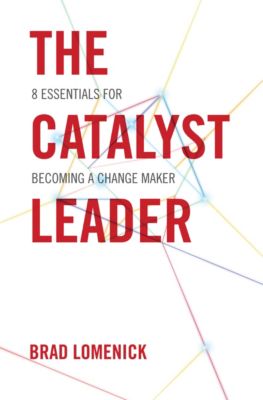 The Catalyst Leader – Brad Lomenick
In The Catalyst Leader, Brad Lomenick describes the skills and principles that define a true change maker. This book offers eight key essentials by which a leader can influence others and make a difference, laying out the path to the keys for becoming an effective leader.
Lomenick shares wisdom, practical knowledge, and stories of success and failure from his own journey of running Catalyst, one of America's most influential leadership movements. And the lives of dozens of leaders around the world- from the creators of famous reality show to pastors, from ranch workers to a Silicon Valley designer. These men and women are living proof that good leadership inspires and innovates, while poor leadership leaves us with hopelessness and regret.
Leading can be a difficult road, and many choose to follow. But you can take a better path. Begin your journey to becoming a catalyst leader.
Learn more about the movement – CatalystConference.com
Learn more about the book – CatalystLeader.com
---
Highlights of this episode