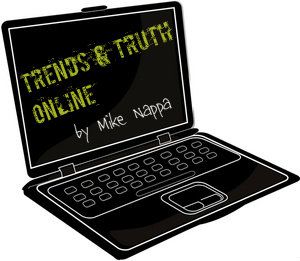 Ever wonder how comic books are rated for content—or if they're even rated at all? Wonder no more! Here's what you need to know.
Are Comic Books Rated?
Well, yes and no.
With the demise of the Comics Code Authority Seal of Approval (1954-2011) there is no longer any semi-independent body issuing ratings or approvals for comics. However, most individual comics companies offer parents some sort of rating system to help them find books appropriate for their kids. The ratings are generally featured on the cover, next to the UPC code.
How Does Marvel Comics Rate Their Books?
According to Marvel's editor in chief, Axel Alonso, "Not all comics are intended for kids–which is why we label our comics for their intended audience. That said, most of our content is PG-rated material aimed at a multiplex audience."
Here are the specific ratings you'll find on a Marvel comic:
All Ages. These comics area rated by default, meaning they don't have any rating at all on the cover. That signals the content has been judged appropriate for children, teens, and adults alike.
A Appropriate for age 9 and up. These are typically the flagship comics from Marvel, such as Fantastic Four or Amazing Spider-Man. Books with this rating will be typically absent of profanity or adult content, but will be full of action and might include words that many younger children won't understand (i.e. "invulnerable").
T+ Suggested for Teens and Up. Comics with this rating are comparable to a PG-13 movie rating. According to Bill Rosemann of Marvel Comics, "In these titles you can generally find the violence and language turned up a notch. Recommended for our teen and adult readers." These are books like Punisher, Elektra, and Marvel Knights.
Parental Advisory. Comics with this rating are intended for adults only, and could contain profanity, partial nudity, and graphic violence. Consider this the "R" rating you'd see on a comparable movie.
Max: Explicit Content. Basically the NC-17 of comics.
How Are DC Comics Rated?
E – Everyone. Cartoon violence and comic mischief at best. Typically suitable for children (or for the young at heart!).
T – Teen. This is DC Comics' version of a PG-13 rating, and will likely include action-style violence and mild profanity.
T+ – Teen Plus. A unique rating that falls somewhere in between "T" and "Mature." Typically targeting readers ages 16 and up, these books will likely contain some profanity and suggestive themes, but no nudity.
Mature. Intended for readers 18 and older. May contain nudity, intense violence, extensive profanity, and sexual themes.
Where Can I Find More?
Diamond Comic Distributors website, Kidscomics.com, is a resource that offers a wealth of recommendations for parents.
Still, the best comic book rating system for your family is you, the parent. Don't be afraid to take time to read the books your kids are interested in and then to decide whether or not they are appropriate for your household.
Mike Nappa is an author of more than 50 books. He is also the founder of Nappaland Literary Agency and a former book acquisitions editor. He is featured each month in ParentLife magazine and in Trends and Truth Online on the ParentLife blog.