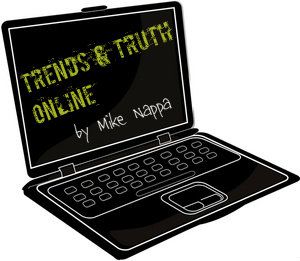 If James Sargent, M.D., of Dartmouth-Hitchcock Medical Center in New Hampshire, had his way, cigarette smoking in any movie would automatically earn an "R" rating. Same for films with cigars, pipes, and the like. Here's why:
When young kids see people smoking onscreen, that becomes something of a "product placement" advertisement that's repeated and reinforced through frequent viewings—and which might influence kids' attitudes toward the habit. Dr. Sargent and his colleagues conducted a study of 6522 preteens and early teens, trying to measure scientifically the impact smoking in movies may or may not have on children. According to Everydayhealth.com, Sargent's research suggests that, "Kids 10 to 14 years old were 49 percent more likely to have tried a cigarette for every 500 they saw smoked on the screen in PG-13 movies."
"It is the movie smoking that prompts adolescents to smoke," Sargent's team emphasized in their report, "not other characteristics of R-rated movies or adolescents drawn to them."
In response to these findings, the study's originators have a simple recommendation: Give all movie smoking an "R" rating.
The thinking is that an "R" rating would make it harder for preteens and young teens to see repeated product placement of cigarettes in movies. In the researchers' opinion, that would reduce underage smoking by at least 18%—a significant number in today's American society.
According to the Surgeon General's office, the smoking habit almost always begins in adolescence. About 2400 youth and young adults become regular smokers each day, with about 90% trying their first cigarette before the age of 18. What's more, cigarette-sized cigars are so popular in youth culture today that one in five high school males smoke cigars.
A strategy that would help postpone the onset of adolescent smoking would drastically reduce adult smoking (and smoking-related illnesses) in years to come. Why? Because, according to the Surgeon General, "Almost no one starts smoking after age 25."
This is why Dr. Sargent calls for an "R" rating on movies that contain smoking. Refusing a PG-13 (or less) rating for tobacco-fueled films would, in theory at least, keep anyone under 17 from being exposed (without parental consent) to the negative influence of onscreen smoking. If Dr. Sargent is correct, that in turn would measurably reduce the prevalence of underage smoking in America.
And so now the question is out there:
Should smoking be rated "R" in movies?
Or does that take social censorship too far, paving the way for "R" ratings for films that feature other bad health habits, such as eating fatty foods or drinking coffee and soda?
And how does an "R" rating criteria in cinema impact smoking and other bad habits displayed on television?
What do you think, ParentLife families? Take time to talk about it in your home this week.
Have a pop culture question for Trends & Truths? Email it to parentlife@lifeway.com!
***
Mike Nappa is a bestselling author, a noted commentator on pop culture, and founder of the website for parents, FamilyFans.com.