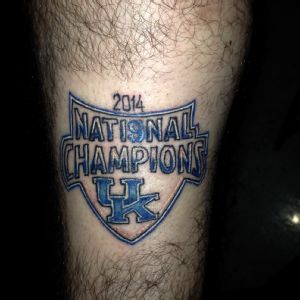 Ask a volunteer to read the paragraph in "The Bible Meets Life" section beginning with, "as a society, we typically use the word 'hope' in the sense of wishing for something to happen…" (page 74 in the Adult Personal Study Guide). Summarize this story from espn.com about a University of Kentucky fan who got a "2014 National Champions" tattoo before Kentucky's (valiant but ultimately unsuccessful) NCAA tournament run.
Kentucky Ink: 2014 Title or Bust
Lead class to compare and contrast this expression of hope with the kind of hope Peter talks about in 1 Peter 1:3.
What was the foundation of this fan's hope?
What is the foundation of the living hope we have in Christ?
We want to hear from you! How will you explore the topic of focused faith with your small group?