Consider sharing the following illustration as part of the Guide step on page 13 of the Leader Guide.
Roy Whetstine was a gemologist from Texas. In 1986 he visited a gem and mineral bazaar in Tucson, Arizona. There he spotted an egg-sized violet and blue rock in a Tupperware container, priced at $15. Whetstine offered the owner $10 and the rock was his. He suspected, however, that there was more to this rock than the vendor realized. After months of appraising it, he determined that the rock actually was a 1,905 carat star sapphire with an estimated uncut value of $2.28 million! One man's junk is another man's treasure. The rock had not changed. The difference was in the eye of the beholder.
Likewise, crises can be seen in different ways. Some view them as negative, to be avoided at all costs. Others regard them as opportunities for personal and spiritual growth.
There's no greater challenge than a God-sized assignment. That is, any task God gives you that only He is capable of carrying out. Such assignments not only reveal your character, but also help to develop it.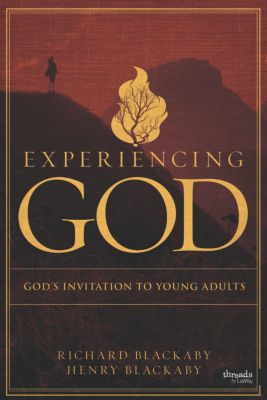 Excerpted from Experiencing God: God's Invitation to Young Adults by Richard Blackaby and Henry Blackaby.
We want to hear from you! What are some of your ideas for getting into the topic of trials with the young adults you lead?