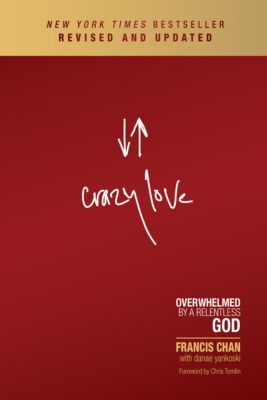 It is difficult to live out what we claim. We claim to know that God is wise and that we trust Him, but our actions and attitudes often speak louder than our words. Read the following quote from Frances Chan aloud. After you finish, encourage the men to take a moment and contemplate those words deeply. You may want to read it aloud once more in order for it to sink in.
"Worry implies that we don't quite trust God is big enough, powerful enough, or loving enough to take care of what's happening in our lives. Stress says the things we are involved in are important enough to merit our impatience, our lack of grace towards others, or our tight grip of control. Basically, these two behaviors communicate that it's okay to sin and not trust God because the stuff in my life is somehow exceptional. Both worry and stress reek of arrogance. They declare our tendency to forget that we've been forgiven, that our lives are brief … and that in the context of God's strength, our problems are small, indeed."
― Francis Chan, Crazy Love: Overwhelmed by a Relentless God
Name some things that worry you or contribute stress to your life. What is it about worry and stress that betray that we claim to trust God?
How do you set your mind at ease and begin to trust God in all circumstances? (Allow the men to share with one another.) Why is it important to set this example before our spouses, families, and others in our lives?
Let us know! How are you and your group learning to trust Gods' wisdom and live it out in community?
These options for men's groups for Beyond Belief were written by Kevin Garrett. Kevin is Associate Pastor in Education and Outreach at Parker Memorial Baptist Church in Anniston, Alabama. He is co-author of The Two-Minute Drill to Manhood: Becoming The Man God Meant You to Be  along with John Croyle and has been a regular contributor/writer for Lifeway. Twitter account: @kevinleegarrett