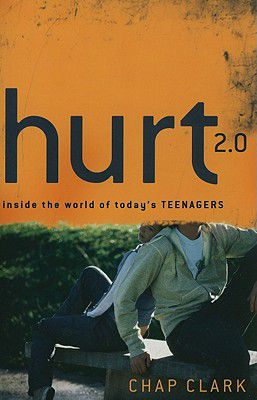 One of the stark issues in The Hunger Games novels and movies is how the main character, a teenage girl named Katniss Everdeen, seems to be growing up with no adult influence in her life. Her father was killed in a mining accident and her mother is barely functional. Katniss faces huge life decisions—including whether to violate the law in order to provide her family food, and what to do when her sister is chosen for the bloody "hunger games." And no adult provides her with a source of wisdom. She is forced to make decision by her own survival skills and street-smarts.
In his research-based book, Hurt, Chap Clark describes this generation of adolescents as abandoned by the world of adults. "The loss of meaningful relationships with adults has been the most devastating to developing adolescents." (Chap Clark. Hurt: Inside the World of Today's Teenagers. Grand Rapids: Baker Academic, 2004, 50)
As we begin this lesson, discuss with your group  what someone loses in their developmental years when they don't receive the wisdom of older and more experienced persons—parents or mentors.
Substitute the following question for Question 2 in the Personal Study Guide: Kids know where to find knowledge—Google! Where do your kids go to find wisdom?
Substitute the following question for Question 5 in the Personal Study Guide: Wisdom requires humility. What is the difference between teaching your kids to be humble and breaking their spirit?
We want to hear from you! How are you introducing the topic of God's wisdom with the parents in your group?
The options for parent groups for the Beyond Belief unit were written by Paul Kelly. Paul teaches youth ministry and Christian education at the Southern California campus of Golden Gate Baptist Theological Seminary.