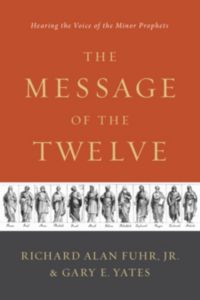 The Message of the Twelve: Hearing the Voice of the Minor Prophets by Alan Fuhr and Gary Yates (B&H Academic. 9781433683763. Paperback. $34.99)
Note: this book should arrive on New Academic this week.
"The Message of the Twelve is thoroughly conversant with the latest scholarship, solidly conservative, and rich in literary and theological insight. I highly recommend this text for anyone interested in getting better acquainted with the wonderful, yet often neglected treasures that are the Minor Prophets. "—J. Michael Thigpen, Talbot School of Theology, Biola University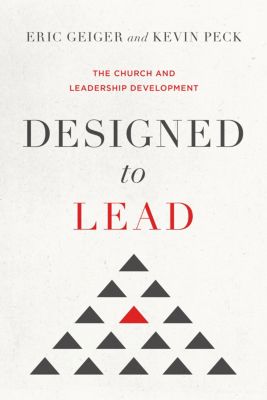 Designed to Lead: The Church and Leadership Development by Eric Geiger and Kevin Peck (B&H Books. Hardback. 9781433690242. $22.99)
Note: this book should arrive on New Academic this week.
Many churches do not develop leaders intentionally and consistently. When leaders emerge from some churches, it is often by accident. Something is missing. Something is off.
Authors Eric Geiger (author of bestselling Simple Church and Creature of the Word) and Kevin Peck argue that churches that consistently produce leaders have a strong conviction to develop leaders, a healthy culture for leadership development, and helpful constructs to systematically and intentionally build leaders. All three are essential for leaders to be formed through the ministry of a local church.
From the first recordings of history God has made it clear that He has designed creation to be led by His covenant people. More than that, He has decided what His people are to do with that leadership. Whether you are called to lead your home, in the marketplace, in God's church, or in your community, if you are called by God you are called to lead others to worship the glory of God in Jesus Christ.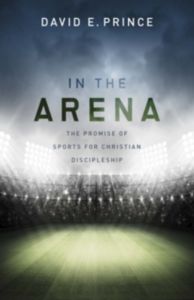 In the Arena: The Promise of Sports for Christian Discipleship by David Prince (B&H Books. 9781433690259. Paperback. $16.99)
Note: this book should arrive on New Academic this week.
We live in a sports-obsessed world. From fans wearing their favorite team's colors to high school soccer players practicing after school, we encounter sports every day. Nothing else in our culture produces so much passion and intrigue. Such obsession, for the Christian, must produce critical reflection. How should the Christian think about sports? What does Christ have to do with athletic competition? Can sports be redeemed? In the Arena will answer these questions so that readers:
Understand how the gospel of Christ shapes our understanding and enjoyment of sports.
Receive practical instruction on how to use sports in parenting and discipleship.
Become confident in using the arena of sports for discipleship, parenting, and recreation.
Introduction to World Christian History by Derek Cooper (IVP Academic. 9780830840885. Paperback. $18.00)
"A welcome addition to the ever-expanding scholarship in the field of world Christianity studies, Derek Cooper's book helps to rewrite our traditional Western understanding of church history and course-correct away from North Atlantic–centrism. Cooper gently leads us away from our particular tendencies to see and tell only our own stories toward a broader canvas of the 'great cloud of witnesses' that came before us and has not had its time in the spotlight."—Allen Yeh, Cook School of Intercultural Studies, Biola University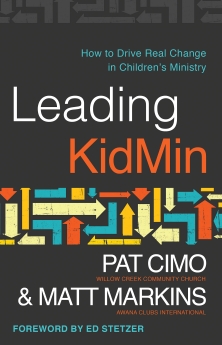 Leading KidMin: How to Drive Real Change in Children's Ministry by Pat Cimo and Matt Markins (Moody Publishers. 9780802414649. Paperback. $14.99)
Leading KidMin is about what it takes to achieve big-time change. Moving past the "why" and getting straight to the "how," Leading KidMin provides tools and strategies for actually leading, influencing, and implementing change on a local church level—all from the vantage point of the children's ministry director.
The mission of Leading KidMin is to create a movement of change-agents who don't just know that change is needed, but are equipped to make it happen, leading their churches in becoming more aligned, effective, and geared for growth.